X-Y-Z-axis Manipulators, Std./ Multi-port
---
Vacuum Manipulator, X, Y & Z Axis, Manual and Motorized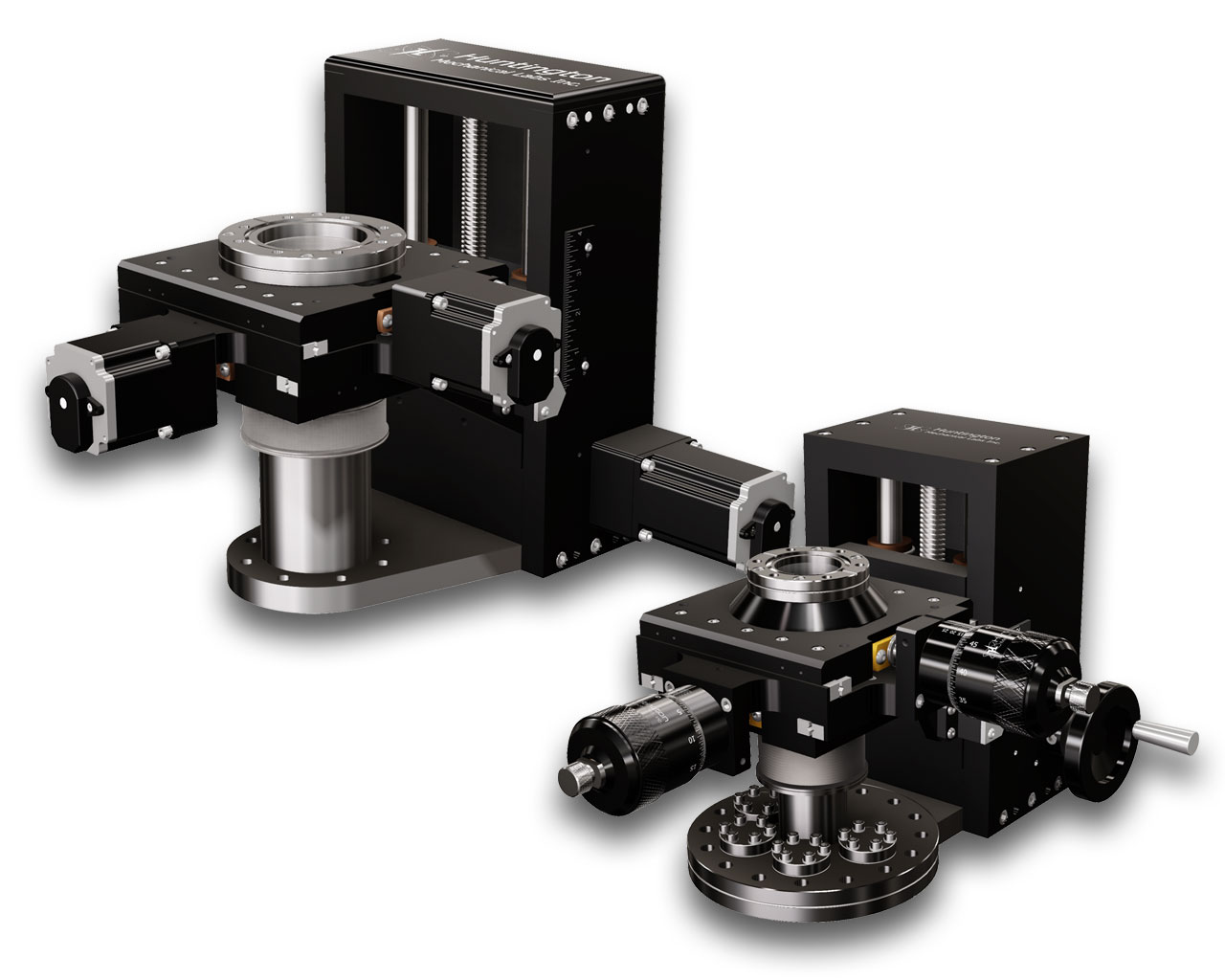 Huntington's 3-axis Manipulators feature a robust backbone, modular design and a self-locking worm drive gearbox. The high rigidity of the body ensures greater accuracy and repeatability with the added benefit of lighter weight over cast metal styles. The modular design gives us the ability to quickly create many different sizes just by modifying a few key components, allowing for non-standard configurations at a cost-effective price point.
NOTE: Controllers and Cables for Motorized versions sold separately.
Note: All micrometers & motors should be removed before bake-out above 250°C.
Vacuum Manipulator, X, Y & Z Axis, Manual and Motorized, Multi-Port
The Huntington Series PM-275-600 ultra-high vacuum precision manipulator is mounted on a 6" O.D. base flange with four 1 1/3" O.D. blanked mini ports for accessory feedthrough mounting. Large drum micrometers provide accurate readings in manual operation and stepper motor resolution as little as 1.8° /step.